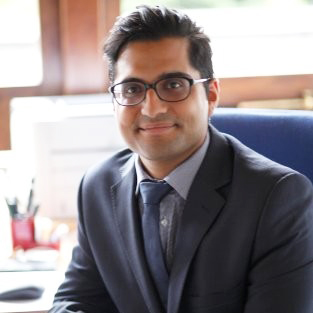 "I have been working with Haroop and I cannot praise him enough. He has always been at hand regardless of the day and time. There has been times when I have needed reassurance and advice and he has always been at hand without delay. His honest, professional, understanding and empathetic approach has helped me navigate through an extremely difficult time of my life. I have complete confidence in his advice and judgement, which in return has given me both the strength and confidence in my case'.
Legal 500 (2022)
Haroop joined the team at Sears Tooth in February 2022. Prior to joining Sears Tooth, Haroop worked at a boutique family law practice in Russell Square, and during his career has worked at several Legal 500 ranked firms.
Haroop has experience of high value financial cases, including those involving complex asset bases and those with an international element. He is also adept at handling "needs based" cases, where the main consideration of the court is ultimately in ensuring that the parties and their children are adequately housed.
Haroop has a vast knowledge of disputes relating to children and has worked on all types of Section 8 Children Act disputes, including leave to remove matters, cases involving parental alienation and domestic violence matters. He has also acted on child abduction matters, including securing the return of children who had been unlawfully removed from the UK to Italy and from the United States to the UK. 
Haroop's approach to cases is to very much focus on the needs of his clients, and to seek out settlement where possible. He entirely appreciates the stresses that are involved with the breakdown of a relationship and has no desire for his clients to be involved in prolonged litigation where that can be avoided. However, he is entirely comfortable with litigating robustly when necessary. 
Haroop is admitted to practise in England and Wales.