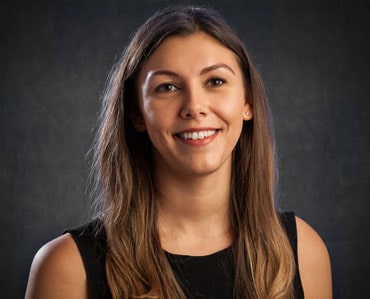 Natasha Slabas specialises in family law, including work in relation to financial settlements following divorce and issues in relation to the arrangements for children.
Natasha has a myriad of experience in cases where there are international issues in relation to children and financial matters. Some examples of international financial cases on which she has worked include jurisdiction races, disputes concerning choice of forum for enforcement of a foreign financial order and applications made to the English court for a financial settlement following an overseas divorce.
Natasha has experience of handling leave to remove cases where international elements of law are relevant. Her cases concerning leave to remove to another jurisdiction have necessitated the requirement for international legal advice which has led to her having familiarity with Russian, Swiss and Ukrainian aspects of family law.
Natasha is a former volunteer at Rights of Women. She enjoys spending time with her family, travelling and cooking. Natasha has a keen interest in the arts, including music and language and enjoys playing the guitar. She is currently learning to play the piano, together with learning to speak Spanish.
Visit my Podcast and Instagram accounts
My Podcast and Instagram accounts are now live and packed with helpful and informative advice, relayed in a digestible and bitesize form. Please visit and do contact me if you are troubled with a family legal issue.
My Podcast is available at Apple Podcasts, Spotify and Podcastaddict.
Instagram
Instagram has returned invalid data.